Stage Three:
Filtering & Back Sweetening​
A secondary crush takes place to obtain juice for back sweetening.
The juice is then mixed with a dry cider and filtered through our crossflow into a sterile pressure tank.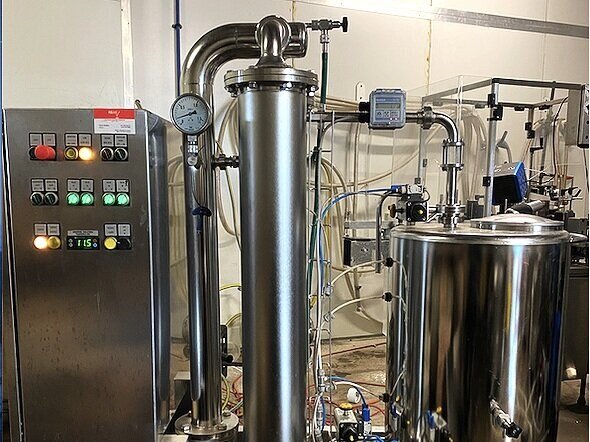 Stage Four:
Carbonation & Bottling
The Cider is force carbonated through a carbonating stone for one week and is then bottled on our counter pressure bottling machine at Cheeky Grog Co. in Bunbartha.
We do a small range of bottle conditioned ciders (Secret Seven & Crabby Johnny) where a small amount of juice is added and bottled on our gravity head filler and left for a secondary ferment in the bottle.
Our 'Grannies That Pop' is bottle conditioned, then degorged to obtain a clean Champagne style Cider.